Come to AXA, Switzerland's leading insurance company, as
Head Global Contract Portfolio Management (all genders)
Reporting to the Head Global Trade Credit Insurance (TCI) HUB, the Head Global Contract Portfolio Management is responsible for ensuring that sales activities are proactively supported to achieve business targets through contract registration and administration, special solution tailoring, policy underwriting guidance, marketing activities, and, finally, reporting and cashflow process management. It is a key moment to join the team as we expand further internationally and begin scaling our operations where this function can shape the future operations.
Your contribution
Managing and advising an expert team to provide sales support to local entities (Contract registration and management; Coverage definition and management; Special solution advisory; Policy underwriting guidelines; Content and external document management)
Managing international internal and external contracts (eg SLAs, broker agreements,...)
Managing and refining international cashflow processes
Controlling and reporting
International project support
Your capabilities and talents
Degree in either Commercial/ Insurance Law, Economics, Finance, Business Administration and Management, or similar
Experience of minimum 4 years in financial analysis and/ or financial controlling and/or audit and/or accounting, or similar with team management responsibilities
Trade Credit Insurance experience is a plus
Proficiency in German and English is mandatory, any other EU language is a plus
Proactive in finding solutions to challenges encountered, with a test & learn mindset
Experience in international projects and/or roles
With innovative products, persuasive services and simple, digital processes, we create flexibility for our private and corporate customers. In doing so, we offer a broad range of standardized and individual insurance products, legal protection as well as financial security in the area of Credit & Surety.
Advantages

Health
Own AXA health management
Massage offers
Various sport and relaxation courses
Health management seminars
Relaxation rooms

Mobility
Refund of half-fare subscription (GA) (pro rata)
Reduced purchase of Reka Checks
Discounts for buying, leasing or renting cars

Work & family
Maternity leave up to 5 months with full pay
Paternity leave up to 6 weeks with full pay
Company's family allowance
AXA Family Care advisory service

Other benefits
5,000 Swipoints annually (value CHF 500) for use on swibeco.ch
AXA share plan
Discounted catering options through Lunchcard or staff restaurants
Discounts for shopping, events, leisure offers

Insurance products
30% discount on AXA products
private insurance for occupational and non-occupational accidents

Flexibility and scope
Various models for flexibly organizing working hours (AXA Flexwork)
Min. 5 weeks vacation
Extra 2 weeks leave granted every 5 years
Flexible purchase of vacation of up to 10 days
3-day personal study period

Pension fund
Pension fund benefits and employer contributions well above statutory minimum
Free choice of savings plan
Flexibility on retirement
About AXA
Every success story starts with self-belief.

At AXA, we see ourselves as a partner that supports and believes in you. This is why we challenge and encourage you and proactively show you opportunities for your future. We motivate you and offer you freedom so that you can bring together things that are important to you. Together with your commitment and individual contribution, this creates a forward-looking partnership. For you, for us and for our customers. And not just for now. But also for the long term.

Write your own success story with us. Know You Can.
Additional information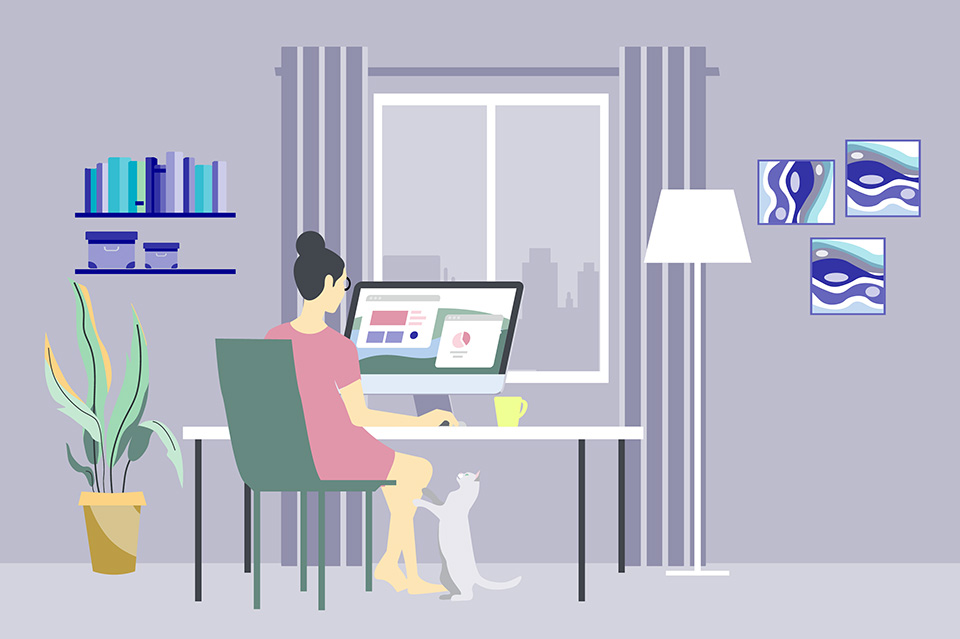 Smart Working
At AXA, the emphasis is on trust, flexibility, and teamwork. Our new Smart Working model is all about the contribution you make to the company's objectives – rather than the place where you actually work.
Find out more about Smart Working & Flexwork
Our distinctions
Our goal is to offer existing and future employees the best working environment possible. Discover more about our distinctions here.
We are unable to accept applications through staff referral agencies for this position.
Contact us
Please contact for any questions you may have regarding this open position Mariana Mastrogiovanni Donnelly, Head TCI HUB
via phone +41 58 215 75 36